In an industry generally known to have high contract turnovers, we are proud to break the mould. Our reputation is built on our high standard of work, the quality of our staff and our commitment to getting the job right. This dedication to both our customers and our employees is what makes us stand out as a trusted partner, and goes towards developing lasting relationships.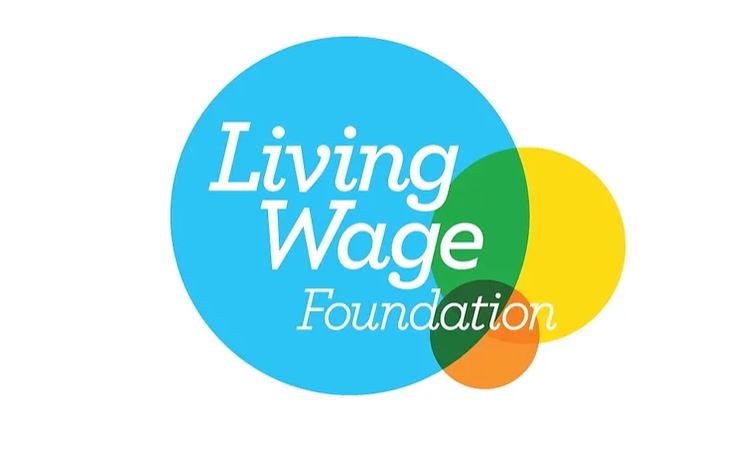 Greater experience, greater service
Through Tudor Contract Cleaners and AQS, The Tudor Group has over 30 years' experience in delivering quality cleaning and facility management services. We pride ourselves on fully utilising our core strengths and work to our fundamental principal of self-delivery, without any element of compromise or second best.
Our experienced, highly-qualified staff are trained to the highest industry standards, guaranteeing our customers a leading level of service. Our investment in developing and keeping such high calibre employees enables us to consistently deliver on all fronts, meeting and exceeding customer expectations. Our staff take pride in their work, delivering effective, time-efficient services with great enthusiasm and consistency, every time.
With a focus on health and safety, customer service, and the impact that our operations have within the communities within which we operate, you can rest assured that each time you use the Tudor Group, you are investing in a specialist cleaning service that is a leader on all fronts – through the technology we use, the people we employ and the results we achieve.
What this means for you
Implementing a robust cleaning process is crucial to any business, particularly in light of the COVID-19 pandemic. Our services offer our customers peace of mind, utilising our expertise, passion and accountability to ensure the safety of both your staff and customers.
Taking the correct steps to effectively clean and sanitise your workplace or venue is key to boosting or maintaining your reputation. First impressions are vital in helping secure customer satisfaction, and providing your employees with a clean workplace will also have a positive impact on both their satisfaction and wellbeing.
Each project we work on is based on an intimate understanding of our customers' key objectives and an appreciation of the environment in which you operate. Our solutions focus on delivering your needs, utilising our expertise and experience, whilst still providing the best value.
What this means for our employees
Our employees are just as important to us as our customers; they are the beating heart of the Tudor Group. We are committed to not only securing the right people, but then also ensuring they understand their worth and value to the us and our customers.
In a volatile employment landscape, both on account of the COVID-19 pandemic and the impacts of Brexit, we have continued to provide stable employment to countless individuals. The cleaning industry has been impacted particularly hard by Brexit, with approximately 25% of the industry being made up of people without British nationality. With individuals returning to their native countries, the talent pool within the industry has reduced in size. However, this has not deterred us from attracting the right candidates, who are dedicated to upholding our core values in all areas of their work and providing quality services to our customers.
It is important that all our employees receive the recognition they deserve. We firmly believe that all our employees should be considered highly-valued key workers. They have clearly played an integral part in the fight against COVID-19, but have also for years provided invisible but crucial services to customers to keep people safe, present businesses in the best light and ensure that spaces are enjoyable to live in.
We make efforts to ensure that the knowledge and experience that our operatives gain doesn't walk out the door because of frustrations, lack of opportunity or being under supported. The safety of our staff is just as crucial as the safety they bring to our customers, which is why all our employees are provided with appropriate training, tools and PPE. We look for other ways to keep spirits up and morale good, as this improves engagement with the work, for example providing refreshments on site, particularly on larger scale projects.
Real Living Wage
The Tudor Group is proud to be an accredited employer of, and advocate for, the Real Living Wage. This is the UK wage rate that is voluntarily paid by over 7,000 UK businesses who believe their staff deserve a wage which meets everyday needs.
The Real Living Wage rates are higher than the national minimum wage because they are independently calculated, based on what people need to get by. In April 2016, the Government introduced a higher minimum wage rate for all staff over 25 years of age, inspired by the Living Wage campaign, proving its success.
We are proud to be a Living Wage Recognised Service provider, and offer our clients the same opportunity, by including a real Living Wage bid alongside every market rate proposal. We have systems in place to ensure high-quality work, delivered within timescales, and want to be able to offer a fair pay in return for our employees' hard work and commitment.
Paying the Living Wage helps our customers differentiate themselves from others in their industries, can boost the reputation of the business externally, and often has the knock-on effect of increasing motivation and retention rates for the company's own employees. We believe that advocating for the Living Wage is the right thing to do for our co-workers, that also makes good business sense. This is a long-term investment in our people, based on our values. A team with good compensation and working benefits is best-placed to provide a great experience to our customers – a win-win scenario for all.
The Tudor Group is a highly successful cleaning company, servicing clients all over the UK, working with national hotel chains, restaurants, educational institutions and transport providers, to name a few. To see how we can help you, please contact 0161 789 3550.