Waste streams are flows of specific waste – domestic or industrial – from its source, right through to its recovery, recycling or disposal.
The impact that waste streams have on sustainability must not be underestimated. The United Nations' Sustainable Development Goals are, in the UN's words, 'the blueprint to achieve a better and more sustainable future for all. They address the global challenges we face: including poverty, inequality, climate change, environmental degradation, peace and justice.'
We know that commitment to improving waste streams – and the subsequent sustainability benefits – makes a vital difference to society and we all readily embrace these changes at home – we use renewable energy, we go paperless, and we donate unused items. But at work, although many businesses now have specific targets and action plans in place, how can these be carried out to achieve real-world results? How can we help our clients achieve their sustainability goals?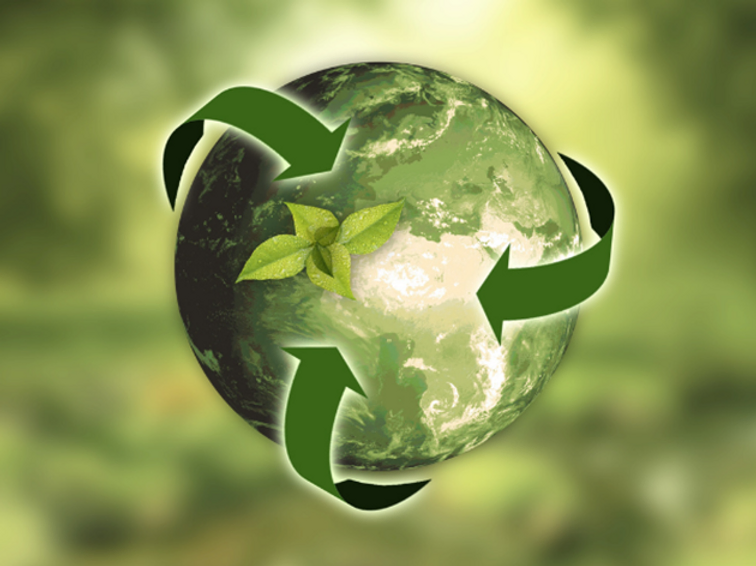 We must all recognise the importance of waste streams and sustainability
Recent research conducted by cleaning product manufacturer and distributor Robert Scott[1] found the key trends that will dominate the cleaning sector in 2022 are reducing plastic, green cleaning and, because of the pandemic and the reassurance needed, increased visibility and frequency of cleaning.
By collaborating as an industry, we can help support these changes. The UK houses over 9,000 cleaning companies and the industry has a market value of approximately £7 billion. We're enormous and our impact can be enormous, too.
Helping you make changes to your waste streams
Each recycling waste stream, whether it be food, confidential, washroom or general, comes with its own challenges. Confidential, for example – paper contracts, bank statements or personal data – needs to be disposed of safely. But sustainably. Paper can be recycled up to five times and recycling one tonne of paper saves 17 trees, 7,000 gallons of water and 4,000 kilowatts of energy[2]. So how can we do that? Using a secure shredding service is one way.
With washroom waste, an unsanitary build-up must be avoided. We can provide sanitary bins, nappy bins, soap dispensers, hand dryers and air fresheners. Plus, we dispose of the waste sustainably, too — by ensuring our third-party bin-wastage partners have ethical practices and that the waste is put into the correct bin area so the bin carrier doesn't have to risk cross-contamination.
When it comes to general recycling, there are many ways to increase the eco-credentials of this waste stream: from determining the collection approach best-suited to your locality; to using convenient single-stream bins to maximise waste separation; to boosting recovery by maximising the number of accepted materials. We can help with all these factors.
Our team has years of experience and can provide tailored waste stream advice depending on your requirements.
Finally, we can transport your waste, so you don't have to. Transporting waste without a license can result in a fine, so why risk it?
Making changes to our ways of working, too
At Tudor, we recognise the importance of environmental protection and we're committed to operating our business responsibly and in compliance with all environmental legislation. Our environmental agenda is underpinned by our internationally-agreed environmental management system ISO 14001 accreditation.
We believe in continuous improvement and the way that we deal with waste streams and our approach to sustainability is testament to this. For example:
Providing electrified vehicles for our management and delivery teams (pure electric cars produce no carbon dioxide emissions while in use — thereby considerably decreasing air pollution)
We use environmentally friendly products which contain less/no harmful chemicals and minimize single-use plastic
We use cleaning methods such as steam-cleaning over wet-cleaning (which reduces water consumption and wastewater by up to 95%)
We use deionised water which is chemical-free
We put the green into clean
We are committed to implementing a green cleaning programme that, by association, ensures our clients act sustainably, too.
We've reduced our footprint out and about on jobs – and internally – to reduce paper waste. We use an electronic job-scheduling scheme so we're not sending drivers out with pieces of paper, and we train our staff to make sure they are using the equipment effectively and are not wasting materials or causing spillages.
Sustainability is vitally important to us. Our Managing Director Fabien Caqueret explains how we maintain this status: 'We have an ethical sourcing policy, so we try to work with partners who provide materials, equipment, staff and labour that sign up to a similar approach to us — which ensures our supply chain is as ethical as we're trying to be. We are not perfect but we try really hard.
'We try to make sure we are as lean as possible, and as ethical and environmentally-sound as possible.'
The Tudor Group serves clients all over the UK — working with national hotel chains, restaurants, educational institutions and transport providers. To see how we can help you, please contact 0161 789 3550 or email sales@tudorcc.com.
[1] https://www.robert-scott.co.uk/news/cleaning-trends-2022
[2] https://cleanstreets.westminster.gov.uk/