This month we're celebrating some new contract and project wins, including work for the hospitality and residential markets.
It's always exciting to take on new work, and particularly rewarding when we've been recommended for work by previous contacts, as in the case of Hensol Castle.
The new projects that we have coming up, some of which are highlighted below, demonstrate the reputation we have earned for our high standard of work and the quality of our staff.
Let's look at some of those projects in more detail…
Adding a touch of sparkle to historic Hensol Castle, South Wales
Voted most Romantic Wedding Venue at the Wales Wedding Awards, Hensol Castle is a stunning Grade I listed building in the village of Hensol, South Wales. Offering a beautiful wedding setting as well as guest accommodation, the castle also provides a unique venue for business conferences and events.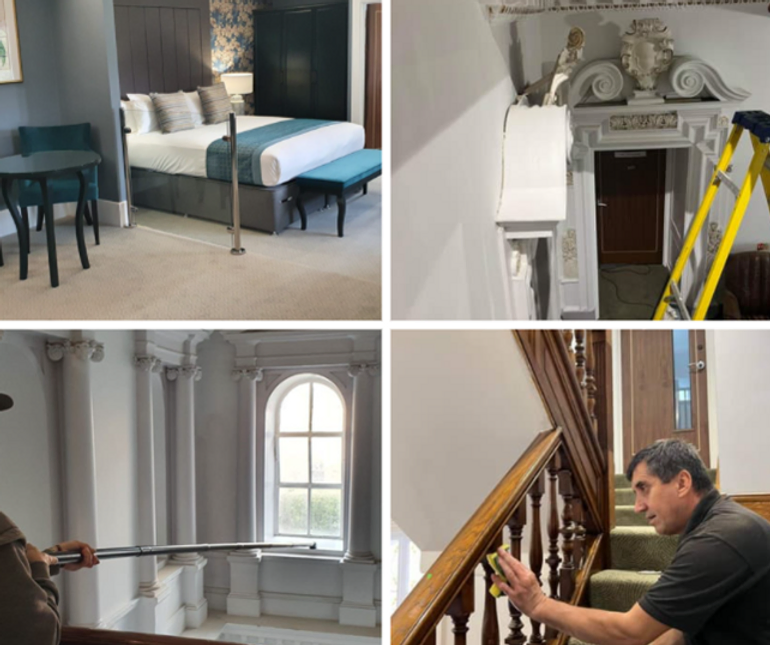 Following an extensive period of refurbishment, which included the addition of twenty-three bedrooms and a gin distillery, the castle required a thorough clean prior to officially re-opening their doors to the public again in September this year.
A Quality Service (AQS), part of The Tudor Group, were kindly referred for the work by an existing supplier, and already familiar with the location due to an existing relationship with the Football Association of Wales and Cardiff City training grounds, which are situated on the same site.
The work carried out by the AQS team included a Builders' and Sparkle Clean of nineteen new bedrooms, in addition to communal areas within the castle. Cleaning a venue such as 17th- century Hensol Castle, with sweeping staircases, turrets, and ornate carvings after this type of refurbishment is not for the faint hearted! Our team worked around time constraints to ensure that the rooms were ready in time for the first wedding parties to use them.
The castle is now fully open to the public and looking truly majestic!
Supporting the team at award-winning Ducie Street Warehouse
Set in the heart of the city, close to Manchester Piccadilly Train Station,
Ducie Street Warehouse
is home to Manchester's iconic bar and lounge, restaurant, deli counter, takeaway shop and mini cinema.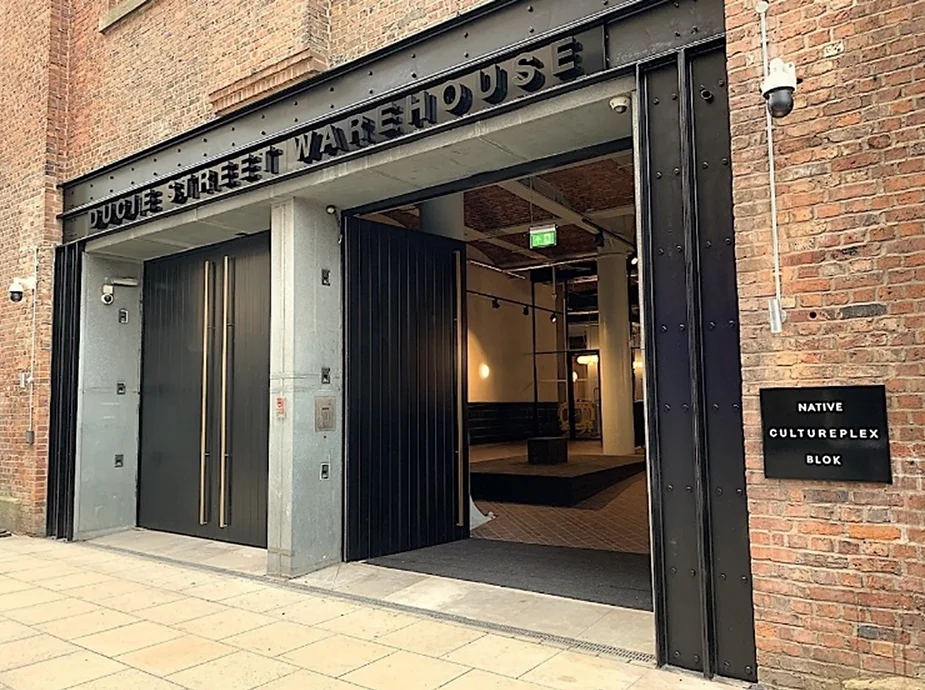 Open throughout the day, the Ducie Street Warehouse is the ultimate space for socialising, but the Grade II listed warehouse also houses the luxurious aparthotel Native Manchester, winner of The Sunday Times 2019 'Best Place to Stay in the North of England' award.
Re-imagined by Archer Humphryes Architects, the building's industrial heritage is on show throughout, featuring exposed brickwork and cast-iron columns. The 162 luxury serviced apartments range from a studio to a two-bedroom duplex penthouse apartment, all with kitchenettes and parquet flooring. The rugged, industrial feel is offset by a luxe art-deco look with colourful linen and cushions used throughout.
As with many hospitality venues in the area, the managers of Ducie Street Warehouse were finding that the current labour market continues to be very challenging. We were asked to provide support for their in-house housekeeping teams to ensure that quality remains high. Currently a short-term contract, our staff are providing night cleaning and daytime housekeeping.
Window cleaning at height, Oxygen Tower
A landmark building on the Manchester skyline, Oxygen Tower is a 32-storey residential development in one of the city's most up-and-coming areas.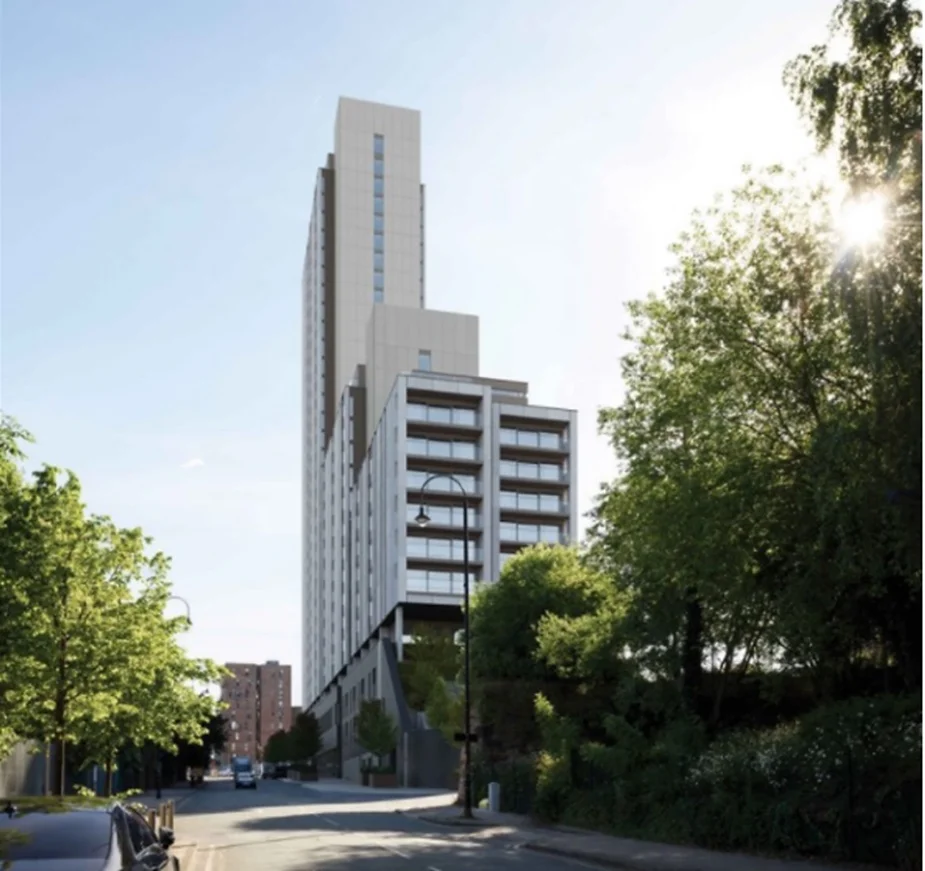 Located minutes from Piccadilly Station, Ancoats and the bustling, bohemian Northern Quarter, Oxygen Tower sets a new benchmark for what luxury living should mean in Manchester.
Managed by Urban Bubble, the building is home to 12 townhouses at ground level and 361 apartments comprising one- and two-beds across the development, and 2- and 3-bed penthouses at the summit of each tower. Oxygen also offers first class leisure facilities such as a cinema room, gym and spectacular sky garden.
Our many years' experience delivering rope access cleaning made us the ideal choice for this prestigious neighbourhood development contract, with our Rope Access Technicians accessing the windows by abseiling down from the top of the buildings. Abseiling causes less disruption on site and allows technicians easier access to harder to reach areas. For the lower-level windows, our team will use water-fed pole cleaning, an effective and environmentally friendly method.
Fabien Caqueret, Managing Director of the Tudor Group said: "We are delighted to win these high-profile projects, and excited to be able to support our customers with flexible services to maintain their sophisticated spaces. Building strong relationships with customers and suppliers is something we take great pride in at Tudor Group, and these wins reflect our extensive experience and our commitment to doing the job right, first time."
If you have a cleaning or maintenance requirement to discuss, or would like to find out more about our previous work, please get in touch on 0161 789 3550 or contact us at sales@tudorcc.com.