We are pleased to announce the appointment of Andy Burge, who is stepping into the role of Operations Manager South. Andy brings a wealth of experience, an unwavering commitment to people, and a deep-rooted respect for the business and the individuals who drive it.
Let's take a moment to learn more about Andy, his journey so far, and his vision for his new role.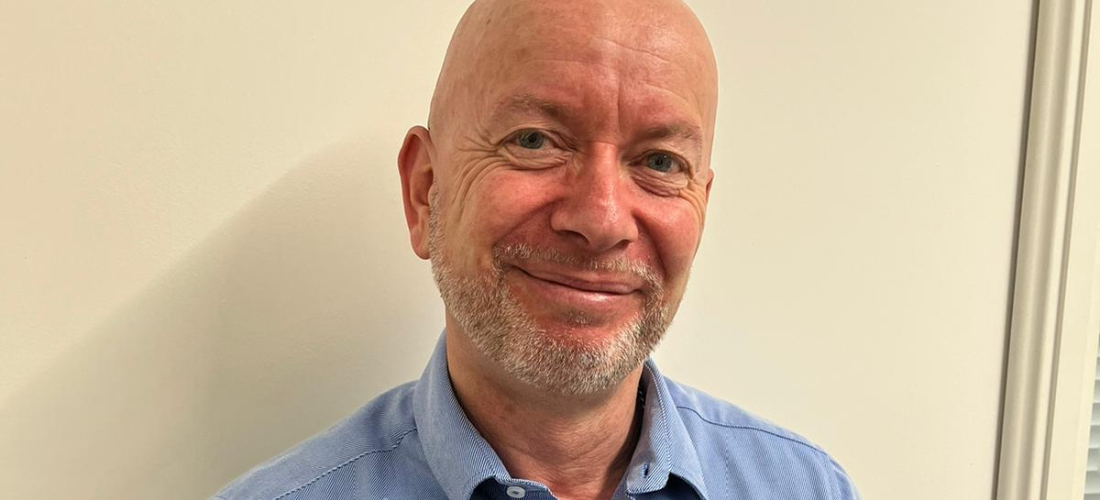 Can you tell us a little about your background?
Certainly, my journey in the cleaning industry spans over 37 years, with 30 of those dedicated to operational management. My career has taken me across the south of England, from Birmingham to London and further down to Cornwall and South Wales. Working in retail, commercial, and local and public government, it has been a diverse and dynamic journey.
I've had the privilege of being accountable for more than 700 staff which kept me busy! I'm dedicated to Quality Management and Health & Safety, and to support this, I hold an IOSH qualification. In addition to my operational duties, I've found fulfilment in helping various sales divisions, supporting their business development efforts.
What appealed to you about working with the Tudor Group?
The Tudor Group, with its strong moral compass and exceptional reputation, immediately appealed to me. The organisation's success is a testament to the hard work and dedication of the people within the four companies that form the group.
The opportunity to work with an exceptional Senior Leadership Team and play a role in shaping the growth of business attracted me to the role. The warmth, support and guidance I experienced in my initial weeks have only reinforced my decision to join.
What is your role with the Tudor Group?
My new role combines the many skills and attributes I've developed throughout my career, reflecting my personal management style. I enjoy working with people and find immense satisfaction in witnessing the achievements of team members who put in a great effort.
In my position, I will be responsible for driving business growth through exceptional service delivery and collaborating with the sales team to identify the tremendous opportunities available for the business in the south of the country.
A key aspect of my role involves integrating and standardising processes and structures across the group and I'm enjoying helping bring about this positive evolution of the company.
What's the secret to being good at your job?
I strongly believe in a people-first approach. I derive immense satisfaction from witnessing my team's achievements, and this belief has been a cornerstone of my management style. The most significant part of my job is supporting our people, helping them to achieve their potential and meet our collective goals.
This focus on people and their development aligns perfectly with the Tudor Group's ethos and is central to maintaining our strong relationships with both staff and clients. Our people are our greatest asset, and we must invest in them and their development for our collective success.
What do you think makes the Tudor Group special?
I love the personal touch that permeates every facet of the business. As companies grow, it's easy for employees to become just another number. However, at the Tudor Group, we strive to maintain connections with the business and the individuals who make it possible.
This company's commitment to service is unparalleled. We're doing something right when clients tell me they wouldn't use anyone else. And it's not just about meeting expectations but exceeding them.
The culture here encourages everyone to move in the same direction, fostering unity and a shared purpose. This collective effort makes the work environment more enjoyable and productive, which our clients notice and appreciate.
Knowing they can rely on a team that works well together and is committed to delivering exceptional service gives our clients the confidence to entrust their needs to us.
How do you feel about the future?
In my relatively short time with the company, I've already experienced the commitment and dedication that underpin its success. The team's willingness to tackle challenges head-on, their unwavering focus on service delivery, and their concern for the well-being of our staff all contribute to a positive and dynamic work environment.
As I settle into my role as Operations Manager South, I'm excited about the potential for growth and development. I look forward to working with the team to drive the business forward, leveraging everyone's unique strengths to achieve our shared goals.
You can contact us here to discover more about how our specialists can help you with your specific project demands.