The British Property Federation estimates that the UK has about 74,000 build to rent homes, with 48,000 more under construction and 116,000 in planning. Those numbers tell a story; build to rent is a new and rapidly expanding part of the nation's housing landscape.
Below we look at the sector in more detail, and how the Tudor Group supports clients operating in this sector.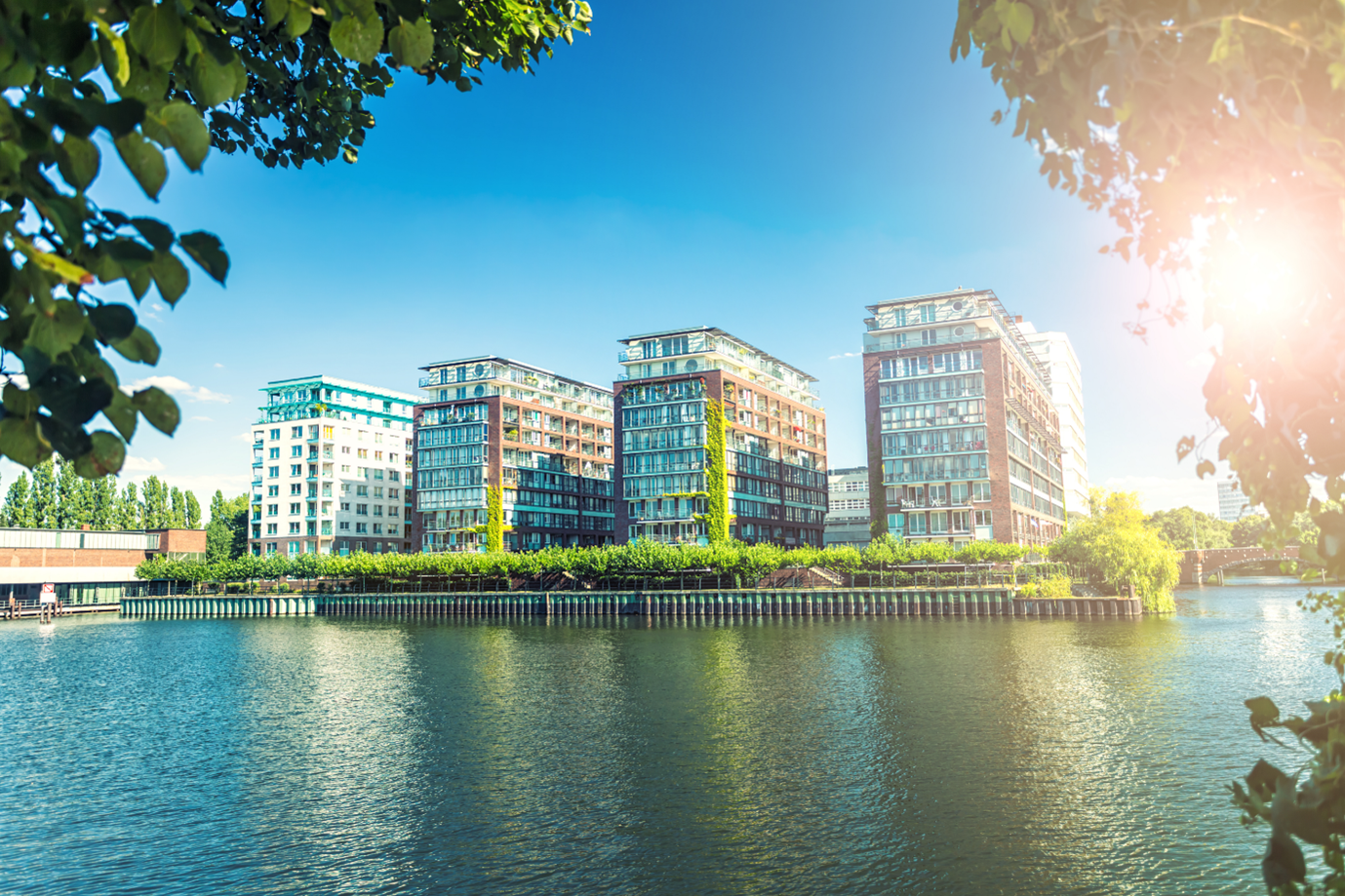 What is build to rent?
Build to rent is an established model in the US (where it tends to be called 'multifamily accommodation'), but is much newer in the UK. A large residential block, or even complex of blocks, is built as one development, with one private owner essentially taking the role that a local authority would for a council estate – retaining ownership of all homes, and letting them to many tenants.
The model is growing in popularity due to a shortage of rental properties, and an increasing reality that spiralling prices and a flagging economy are making home ownership an increasingly restricted privilege.
Build to rent and the Tudor Group
As the US name for the model suggests, it is not restricted to young singles. One category within build to rent is specifically aimed at students, but other developments include a mix of homes, many aimed at families.
One example of how the Tudor Group is supporting building owners operating within this model is at the Oxygen Tower development located in Manchester.  Partnering with managing agents urbanbubble, we provide our window cleaning services at the development which includes one- and two-bedroom flats, as well as 12 three-bedroom townhouses.
Another partner we work with, Grainger, is the UK's largest listed residential landlord. The work with Grainger stretches across 10 sites in multiple cities, and includes a range of services including hard and soft facilities management.
Every client has different needs, and here at the Tudor Group, we will always take the time to get things right at the beginning. We are happy to both listen and advise, in whatever mix is preferred by you, as we work towards agreeing a tailored package of services that will address all of the requirements you have.
For Grainger, for example, each of the buildings involved in the contract is evaluated individually, in a collaborative assessment programme involving our own staff and the Grainger site teams.
Post-construction cleaning
The Tudor Group are happy to take on specialist and one-off projects, as well as ongoing contracts. One situation in which build to rent clients definitely need a thorough clean is at the start of the residential building's life. There are different approaches available, some involving an initial general clean during the tail-end of construction, after framing, plumbing and wiring are complete, to a deep builders' clean. Arguably no clean is more important than the one which makes your building as presentable as possible when you start to let.
Facade and window cleaning
Owners are responsible for exterior cleaning, and this is an area in which the Tudor Group specialises. Among other services, we have teams with advanced qualifications in rope access, who will abseil down the side of your building, cleaning the windows with minimal disruption to the site, and maximum access to the building facade. For lower levels, we tend to use water-fed pole cleaning.
Interior cleaning
When it comes to day to day tasks for build to rent cleaning, maintaining ongoing hygiene in common areas takes up the largest proportion of time. From touch point sanitation to carpet cleaning, we can quietly and efficiently get on with the scheduled work, ensuring a consistency to the look of the building, and also to its safety. Residential blocks by definition have a fairly steady flow of human traffic, so regular sanitising of surfaces is especially important.
If needed, our specialist teams can undertake other interior cleaning, such as maintenance cleaning of areas housing building machinery and equipment.
End of tenancy cleaning
For residential block owners or managers, the work never stops, of course. Tenancies can be quite long-term in the build to rent sector, but they do end, and you will likely need a professional deep clean at that time.
Facilities management
Whatever your cleaning or facilities management needs, rest assured that the Tudor Group will have a relevant offering. Our experienced and dedicated staff will offer a friendly, flexible and bespoke solution to any problems you need solved.
To find out more, please get in touch on 0161 789 3550 or email sales@tudorcc.com.