Much has been said and discussed lately on the cost of living and its impact on individuals and businesses alike.
With inflation in Britain at its highest rate in 40 years, and warnings of a recession looming, the economic situation is likely to affect all enterprises; at the Tudor Group we want to support our clients and our colleagues in the best way possible to help ease the strain.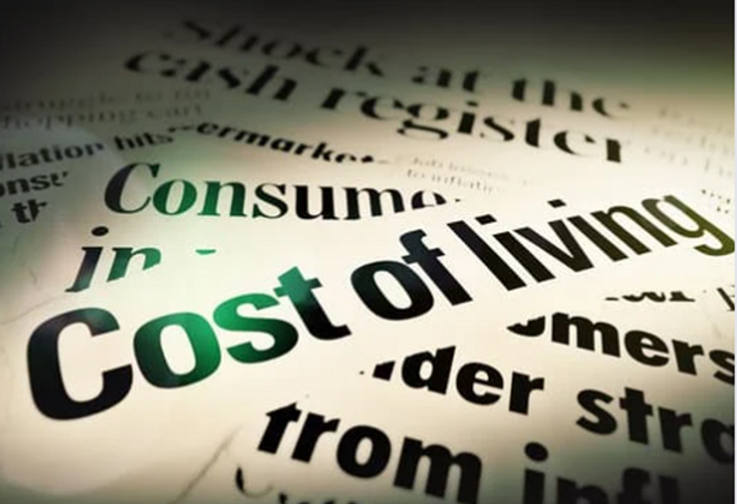 What caused the crisis?
A cost of living crisis involves a spike in the price of essential goods and services while wages remain relatively fixed. As a result, individuals have less income to pay for non-essential purchases, which can significantly influence small companies.
The predicament has been brought about by the perfect storm created by the Brexit vote, which led to a rise in inflation, the 2008 global economic downturn, which resulted in a lingering stagnation in salaries, the Covid-19 pandemic, and the war in Ukraine.
How is the government helping?
The government has promised a series of interventions to assist small businesses, among them an increase in Employment Allowance, a cut in National Insurance and a reduction in fuel taxation.
It is doubtful, however, that these policies alone will be sufficient to compensate for the growing expenses that businesses confront.
Most recently, the Prime Minister announced that corporate utility bills would be capped from October for six months to help the country's economy survive through this cost of living turmoil.
What the Tudor Group is doing to help
At the Tudor Group, we want to be sure that we are providing our colleagues with security and helping our clients however we can.
Helping our colleagues
· A Living Wage
We must safeguard the welfare of all our people, and the real Living Wage goes a long way towards helping those who work in our industry. A new Living Wage rate was announced on 22nd September, a record increase of 10%.
As a Living Wage Recognised Service provider, we are dedicated to paying our operatives this wage. We are proud of this and determined to continue to show why people should consider a career in our sector.
Fair pay has advantages for employers and the workforce equally. By cutting sick time, facilitating the hiring of new employees and new customers, and enhancing the output and morale of existing staff, providing decent pay should be a 'foundational principle for businesses'.
· Ensuring Health and wellbeing
We know that supporting our colleagues' well-being benefits our people and our business aims. We foster wellness to reduce occupational stress and build a healthy workplace where people and organisations can flourish.
Maintaining good health and well-being policies can be integral to employee commitment and enthusiasm for the job. But most of all, we want our colleagues to be well.
In addition to working with clients and supporting staff operationally on a day-to-day basis, we provide Mental Health First Aiders who are there to support our team if they feel they need to talk to someone.
Alan Gibbon, our Regional Operations Director, is trained in this role and explained its importance:
"People soak things up, and after two years of the pandemic and the impact that has had on everyone, even having a chat for ten minutes can be beneficial.
"It's important to have open conversations with staff and clients to ensure mutual understanding. What might seem trivial to one person could negatively affect another person's well-being."
We have partnered with Health Assured, the UK and Ireland's largest independent and award-winning employee assistance programme (EAP) provider to provide invaluable support to our colleagues who most need it.
Helping our clients
· Tailored cleaning regimes
We have the experience and agility to offer cleaning services that are customised to clients' specific needs, potentially reducing energy consumption and utility bills.
For example, our individual assessment of each job means we can identify bacteria hotspots, enabling us to concentrate more on those areas. However, there could be a meeting room that is rarely used, and only in need of a quick vacuum.
It's simply inefficient to roll out the same cleaning protocol for the entire building. We must focus more energy on the areas that need the most cleaning. Tudor Group offers this tailored approach in the hope it can save our clients on energy costs.
We'd also like to clean during daylight hours where possible, avoiding use of costly lighting. Decisions like these see clients' utility bills reduced compared to work by cleaning suppliers that operate a 'one-size-fits-all' approach.
· Reduce contracted cleaning hours
If we can get the job done in less time, we can charge less and reduce clients' utility expenses. We understand that many offices now operate a hybrid model where employees sometimes work from home.
Some cleaning companies haven't responded to that change in the workplace and continue to clean offices that haven't been used in days. This approach is simply a waste of our resources and our clients' money.
Looking at staff shift patterns allows us to populate a bespoke cleaning plan that reflects actual office use. Using this data, we can clean areas when required and reduce clients' utility bills by simply not being there when we're not needed.
At Tudor Group, we are working hard to do the best for our workforce and our clients. Unfortunately, whilst we don't have the power to avoid the cost of living crisis, we can do what we can to mitigate its effect on the people for whom we care: employees and clients.
Get in touch for more information about how we can offer a bespoke cleaning solution for your company, that is best placed to see you through this challenging financial period.