Recommendations for new projects and contracts in 2022 have come not only from our ability to deliver a great result, but also through our commitment to working honestly and transparently. We know that clients value our personal approach, and our years of experience allow them peace of mind that work will be completed to the highest standard.
We're always thrilled to win new work, and one of our latest daily clean contracts, at Ysgol Y Deri school in Penarth, is now underway. It's exciting to be expanding our work in the education sector through this and new projects with existing clients, such as iQ Student Accommodation, Kaplan Living, and Harper Adams University.
Read on for more detail on some of our new projects…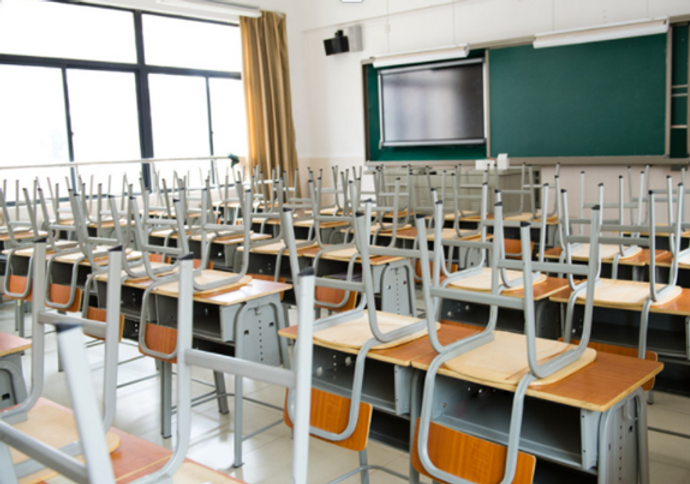 iQ Student Accommodation
iQ Student Accommodation contacted us recently when their regular local cleaning company in Sheffield were not able to deliver the services required for one of their buildings at short notice.
Although iQ is an existing client, Allen Court in Sheffield was a new site for us. The contemporary building provides self-catering accommodation for over 900 students, in single study bedrooms with en-suite bathrooms. A deep clean service for 60 bedrooms and 12 kitchens was required to facilitate a new intake of students, all within a 6-hour window on a Sunday.
We were able to dispatch a team to Allen Court and complete the work within the timeframe, exceeding the client's expectations. Jenni Neal, Operations Manager at iQ Student Accommodation comments: "We called on Tudor at short notice and we were impressed with their response, planning and attention to detail. Ultimately, they delivered a fantastic result, we are delighted."
Kaplan Living
In addition to the student accommodation work in Sheffield, we are now providing window cleaning services for Kaplan Living, a provider of high-quality student accommodation across six regions, from Glasgow to Bournemouth.
Our window cleaning services are carried out by our highly qualified team, who are fully vetted, H&S trained, accredited and ISO 45001 compliant. The student accommodation market is one we understand, and our approach results in brighter, healthier buildings which improves the student experience.
Harper Adams University
We were approached by our existing client at Harper Adams University to quote for one-off works to the Agri-Tech building on site in Shropshire.
As part of our current ongoing contract, we clean the external windows for most of the buildings on campus; for this one-off project the client required a deep clean of the internal areas of the Agri-Tech building.
To ensure the clients' requirements were correctly assessed, a site visit was carried out by our Operations Manager Jamie Farrell, to ascertain the exact services and team that would be required. The warehouse is a live working environment, and as certain areas of the building had not been cleaned or maintained for some time, we recommended a varied programme of works, from high level cleaning to floor and external/internal window cleaning.
A team of Tudor Group operatives worked at the site for a week, using a scaffold tower to access the internal atrium glass and steel frames, cleaning windows via water-fed pole and removing algae that had built up. Dust was removed from the staircase and warehouse areas using a SpaceVac, followed by a deep clean for the warehouse floor using a scrubber dryer.
Due to the careful assessment that was made ahead of works starting, our operatives completed well within schedule and, keen to deliver an excellent service, provided a full external window clean at no extra cost to the client.
The client was very pleased with the result and has subsequently requested the deep clean to be quoted for on a contractual basis.
Ysgol Y Deri special school
Our team of expert operatives have just begun cleaning at one of our newest contracts, providing a daily cleaning service at Ysgol Y Deri special school in Penarth.
The school has fantastic facilities, catering for a wide and diverse range of differently able pupils and we are privileged to work in an environment which allows the children to flourish.
In preparation for starting work, our Contract/Project Manager Anna Psztyk worked closely with the school to put plans in place to ensure the cleaning schedule always meets the needs of the client.
Our team of operatives are on site after school has finished for the day, working between 3.30-8.00pm so as not to disturb the children. Daily jobs include vacuuming, mopping and cleaning toilets, and during half terms we will be providing an additional deep clean service.
At Tudor Group, we deliver bespoke cleaning and support services, underpinned by over 30 years of experience in the cleaning industry. From daily housekeeping to summer turnaround cleaning and window cleaning via rope access, our clients trust our highly trained teams to deliver.
If you have a project you would like to discuss, please get in touch on 0161 789 3550 or via sales@tudorcc.com.