Outsourced FM can provide an organisation with many benefits, including access to expertise and skills honed over many years, that don't then need to be supported in-house.
However, deciding which company to choose can be a difficult one, with a wide range of FM companies to choose from, and all appearing to offer a similar service.
We've had a look at some of the key questions businesses often ask when changing FM services, and how we aim to make the transition to working with Tudor Group easy and stress-free.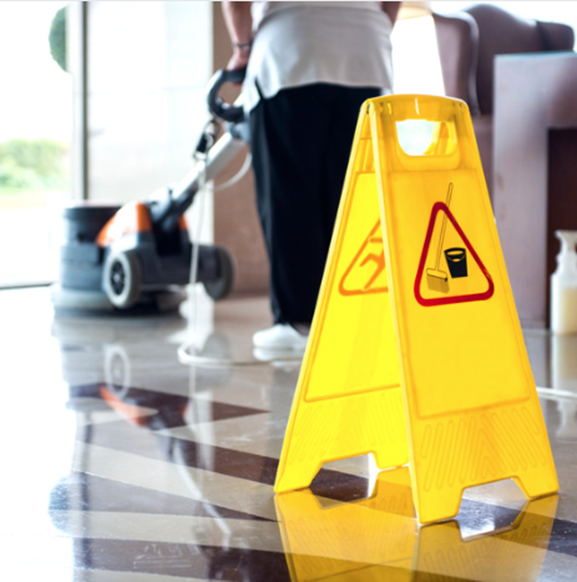 1.     Can I keep my existing staff?
FM teams are often familiar and trusted figures around the workplace, be it the cleaning staff or the maintenance personnel, and sacrificing the abilities and expertise of these individuals needs to be avoided.
An incoming FM supplier is obliged under legislation to transfer current personnel. It must start a procedure called TUPE (Transfer of Undertakings) to bring them on board when the new agreement begins.
The chosen FM supplier is under contractual obligation to grant the same employment status and conditions if the staff are performing the same activities, meaning employees do not have to worry about the status of their jobs.
2.     How does Tudor Group ensure a seamless transition?
We consider your organisation's calendar and any major landmarks or business appointments that might demand your peoples' attention and resources. We check existing stock to ensure everything's in place for a supplier change and collaborate with your staff to ensure there are no gaps in your supply chain when switching.
At the Tudor Group we understand that you only get one chance to create a first impression, which is why all contract mobilisations are managed like projects.  Whilst we follow a robust, tried and tested process covering health and safety, staff on-boarding, and ordering of equipment and materials, we ensure that the customer remains at the heart of the solution.
Typically, this process is managed by the Tudor operations lead for the contract, supported by back-office functions including SHEQ, HR and Finance.  On more complex contracts, we appoint a project manager to manage the entire mobilisation and transition process.
3.     How does Tudor Group keep and raise standards?
To be able to raise standards, it is important that we understand the starting position.  Therefore, our operational lead will often try to carry out a joint audit within the first week of the project starting.  This provides full transparency and enables us to identify and address all areas of concern.  In some instances, we offer to carry out a deep clean of the building, to raise standards immediately and to provide the team with the right starting point.
Safety is one of our key values, coming first in every decision that we make, from the design of a solution right through to delivery, keeping our clients safe compliant.
We sustain standards through frequent internal inspections, and we're proud of our continued commitment to attaining and operating against industry leading standards such as ISO, ISSA and IPAF, and have achieved SafeContractor accreditation with the highest Gold level in SafePQQ.
Tudor Group raises standards by thoroughly reviewing our FM provisions to ensure we are working as efficiently as possible. We regularly look at how satisfied our clients are through interviews with their management and staff, and there is always a point of contact available to speak to. We're always open to feedback, and more importantly, we act on it.
We believe in the importance of training our workforce, enabling colleagues to enhance and advance their capabilities and expertise. We actively encourage our people to continually engage in training, ensuring all our clients receive the highest possible level of service and support.
4.     How much notice do you need to start work?
We have been known to support customers with only a few days' notice (sometimes hours!), however, our standard approach would be a period of four to six weeks.
All our solutions are tailored to each client's and building's needs, so our teams will organise an initial site visit to walk through a new client's needs and concerns.
At Tudor Group, we take pride in our ability to mobilise teams quickly, and the impact this can have on an organisation – with the right people taking care of your essential building needs an atmosphere of productivity and positivity is encouraged.
5.     What are typical contract lengths and notice periods?
Because we don't believe in a 'one size fits all' approach, contracts will vary according to the specific requirements. Get in touch for a chat about your incumbent supplier, the type of work involved, and we'll tell you how we can improve matters.
6.     Will I have a single point of contact?
The advantage of working with a first-class professional cleaning and specialist FM provider is that you enjoy a single point of contact, and need not handle several contracts for servicing, cleaning and caretaking operations.
At Tudor Group, we allocate one person who is ultimately responsible for representing your building's needs. You'll have a professional FM manager who is always available and knowledgeable about your business.
7.     Can I speak to one of your existing customers for a reference?
Of course! We have a long history of providing services to well-known brands, and our client references demonstrate that we understand what it takes to provide good customer service, and a quality service.
We strive to demonstrate to prospective clients how varied and diverse our business can be and precisely how we can meet your unique requirements.
E-mail us or call us, and we'll put you in touch with a business that currently uses Tudor Group for its facilities management.