During the pandemic, many employees shifted from a traditional work pattern to exclusive home working. The Office for National Statistics has been keeping track of our working habits, and reports that 100% work from home is steadily declining, and being replaced with hybrid working. We're not reverting to how things were pre-pandemic, but the trend is unquestionably towards more office days.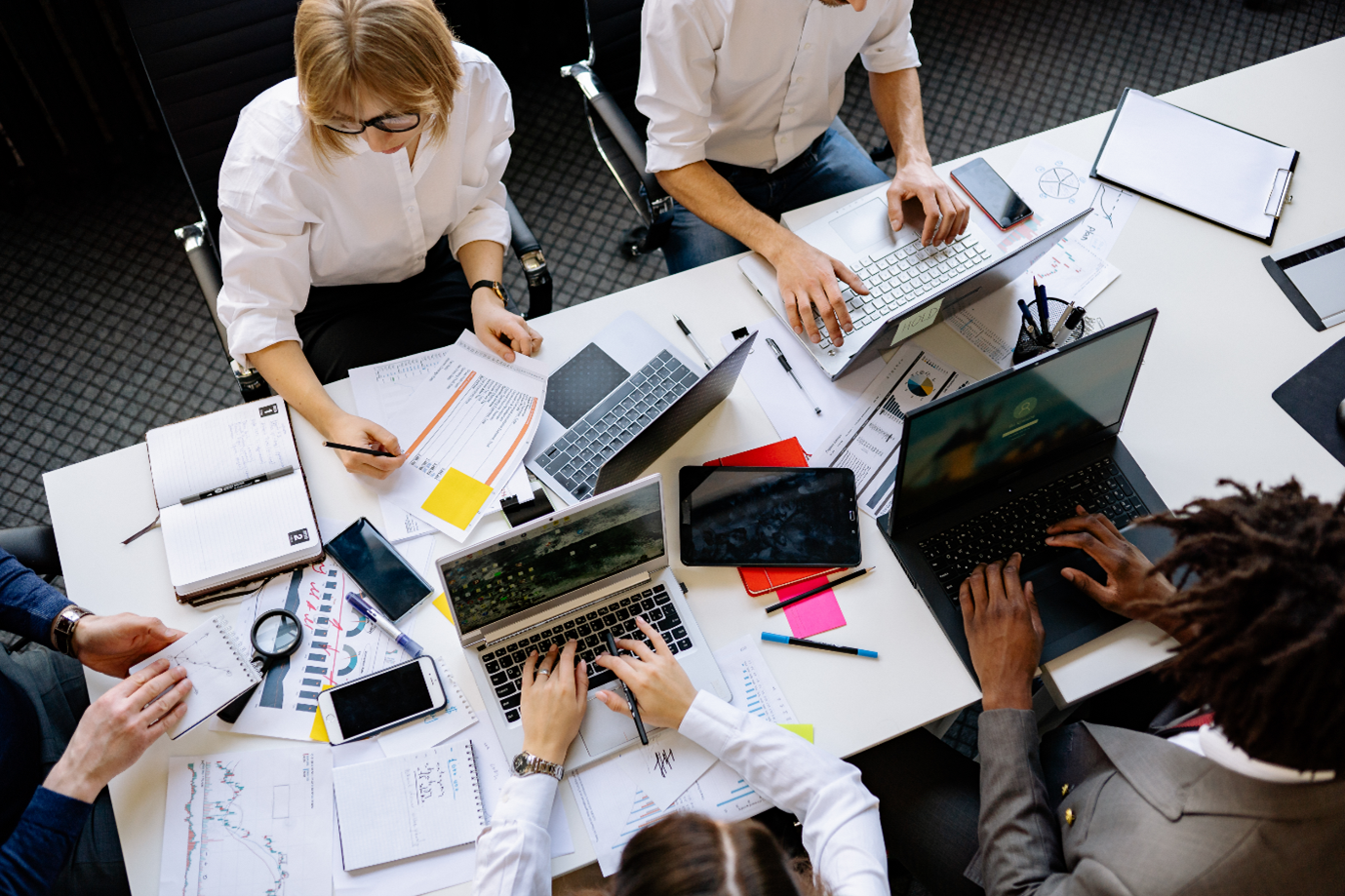 What's causing this trend?
Home-based workers use more electricity and gas, of course, so if anything, the increase in office-based working is likely to accelerate as the government shifts away from providing universal support to domestic energy bills, currently only guaranteed until April 2023.
So, with office populations increasing over the next few months, what do employers and facilities management teams need to consider?
How much office space do I need?
The continued acceptance of hybrid working may well mean that firms need less office space than pre-pandemic, but not necessarily by as much as might be thought. The British Council of Offices (BCO) recently published a report recommending that employers increase the amount of office space per person. There were several reasons for this new guidance:
UK offices are much more crowded than offices in other European countries, and a lot more crowded than they used to be
Everyone is increasingly aware of sustainability and carbon emissions; a densely packed office increases embodied carbon and raises energy use
When hybrid workers come to the office, they often use it primarily as a collaborative space, so they need more just than the traditional desk
There is increasing understanding that employees are happier and more productive in a better work environment
      2. How should I clean my office space?
COVID remains with us, of course. We are post-pandemic in the sense that we are learning to live with the infection, in large part because vaccinated people are much less likely to experience real risk. Staff members testing positive often take a few days off work, however, so from an employer's perspective, the battle against the COVID infection hasn't stopped.
You may well have reviewed your cleaning contract more than once during the pandemic. Even so, it would be wise to check requirements again the situation continues to change. Some of the points to consider when evaluating your daily office cleaning contract:
The focus should be on sanitising desks, meeting spaces and high-volume touch points such as door handles, light switches and shared equipment
The fact that people are often hot-desking and using in-office time to huddle with colleagues, as described above, means there is often more in-office interaction than traditionally seen, so the frequency of cleaning may need to increase
     3. Check temperatures and ventilation
Temperature control in the office isn't a new challenge but changing densities and patterns of office use can affect the amount of heating or cooling needed, so it generally does no harm to sanity check your choices in our complex and ever-evolving modern work environment.
A recent report published by Facilities Management Journal found that most hybrid workers are concerned about office air quality and ventilation, especially in connection with their health. The report also explained how air quality can affect concentration and cognitive function, so this too is an area to check. Improving the quality of air in the office will help to put employees' minds at ease and improve their wellbeing.
How can we help?
At the Tudor Group, we believe that cleaning has a strategic impact on most businesses, be that new business growth, staff retention, productivity, or prices increases.
It's for this reason we specialise in delivering bespoke cleaning solutions.
We take the time, before any actual cleaning takes place, to understand any specific needs our client might have identified, and to observe the workplace – the shift patterns, usage of each part of the space, and of the items and equipment in it.
We use this information to devise a programme of 'smart cleaning' – working out how much cleaning effort is actually needed where. If one meeting room sees little use compared to another, for example, it will go onto the cleaning rota less often, saving you money.
All Tudor Group cleaning operatives work to the standards set by both the ISSA and the British Institute of Cleaning Science (BIC Sc), and we know that our tailored approach results in safer buildings and healthier building users.
For more information about us, and how we can help identify exactly the right cleaning programme for you, please email us at sales@tudorcc.com  or call 0161 789 3550.