One of the repercussions of the pandemic has been that people are now more selective about where and how they work. When combined with the challenges of an ageing workforce, and industries losing valuable experience, skills and knowledge as employees reach retirement age, attracting and keeping brilliant people has never been more important.
At the Tudor Group, we are as passionate about creating talented professional teams as we are about facilities management itself, and we are determined to make FM as attractive as possible to people considering a career in our industry.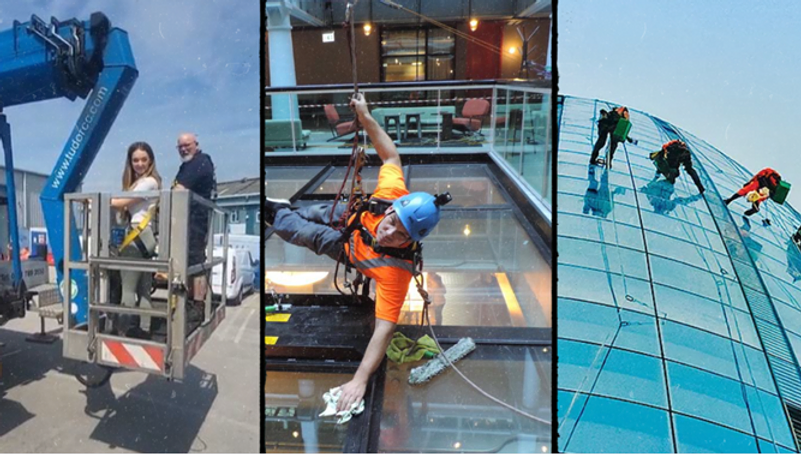 Why choose a career in FM?
The question should be: Why not choose a career in FM? As a sector that ticks so many 'must have' boxes: from making an impact on society, to being at the cutting-edge of technology, to rewarding hard work, FM is an unsung employee hero.
FM work is important, and it makes an impact. Both of which really matter to jobseekers now. Since the beginning of the COVID-19 pandemic, FM played a vital role in suppressing the virus and they continue to do so. Changing how and when they cleaned, operatives kept workforces safe and companies alive.
FM is an industry at the forefront of technology, with 'smart' monitoring meaning that systems in buildings are increasingly integrated: making them more advanced and more intelligent. Heating, ventilation, and air-conditioning (HVAC) systems, for example, are being equipped with monitoring that constantly tests for failures and impending problems. This ability to predict, react to, and prevent issues is an important focus area for building owners and facilities managers.
The 'smart' extend to drones, too, enabling facilities managers to access, view and evaluate hard to access areas in buildings, without the need for scaffolding or lifts. Robotic systems are becoming increasingly mainstream, both as robots working independently, for instance robot vacuums, and also as cobots, robots operated by a human.
Perhaps even more exciting and refreshing than these developments is the FM attitude to its workforce: offering support, recognition, and opportunities for everyone, from maintenance staff, front-of-house hosts, or senior management. As a This Week In FM article states, there are few fairer sectors: 'Few industries provide career progression that is as meritocratic as FM. Ours is a sector that thrives on and rewards the ambition, can-do attitudes and proactive contributions of its workforce. Today's young people will be tomorrow's leaders because good FM companies help their people to develop and reach their potential by investing both time and money in their futures.'
By taking advantage of these opportunities, all employees, from any generation, can look forward to a long and fulfilling career.
What does working for the Tudor Group offer?
As a highly successful commercial and industrial cleaning company, servicing clients across the UK from our bases in Manchester and Cardiff, we work across many sectors, including hospitality, block management, education, healthcare, leisure and public sector. For over 30 years, we have taken pride in building wonderful partnerships with our clients and our workforce; underpinned by our five core values.
We believe in Safety, Quality, Passion, Accountability and Fairness. We believe in best practice, and no dangerous compromise; we believe in high standards; we are fully committed and passionate; we take ownership of all our decisions; and we insist on fair pay and working towards a sustainable society.
My Tudor Group experience
"I've worked at the Tudor Group for 3 months now. All the staff were so welcoming, and I felt settled within the team almost immediately. As well as the admin work, I've been involved with Tudor Contract Cleaners, JX3 Support Services and I'm now dabbling in sales. One of many highlights so far was experiencing going on a scissor lift – 190ft in the air! – so I could get a feel for how our team outside the office work on a daily basis. Everyone in the office came out into the yard to watch me! They really do create a positive working environment at Tudor Group."
Sasha Farrell, 18, Administrator
Fabien Caqueret, Tudor Group's Managing Director agrees: "Our teams make our business the success it is. When people join the Tudor Group family, we make sure their working environment is healthy and safe and enables them to thrive. We provide our employees with support and many training and development opportunities. And, of course, we are a Living Wage Recognised Service provider, fairness is vitally important to us. We want people to enjoy being part of our family and to be with us for a long time."
To find out more about the services we provide, or if you would be interested in understanding more about working for the Tudor Group, please get in touch on 0161 789 3550 or via our contact form.